Sharon Anderson is a Girls Night Out Hall of Famer too. Sharon always shops in the Ringgold businesses and she feeds us at GNO, too! Thanks Sharon, for all you do.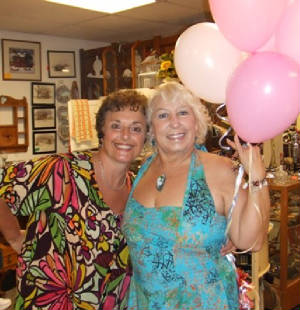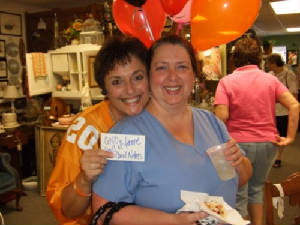 Havin' a blast at GNO! Here's Joy with Hall of Famer for September 2010, Carol Nelms!! Wooo Hooo!
Can't believe you gals are firsttimers at GNO!!