WE got stuff you ain't seen yet!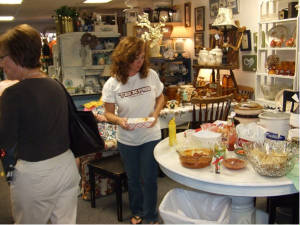 This ain't no museum, this stuff's for sale!

I, Joy, have long been a lover of JUNQUE. My own grandmother had an on-going "flea-Market" in her basement when I was growing up.

"Searching is half the fun: Life is much more manageable when thought of as a scavenger hunt as opposed to a surprise party."
Jimmy Buffett